Our next meeting is Monday, February 19. Throughout Lent, as in past years, we will meet each Monday for a one-hour gathering.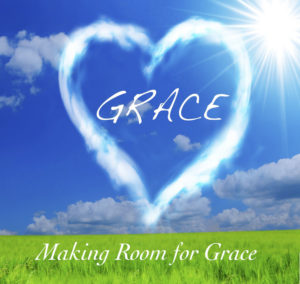 The theme this year is Making Room for Grace. The liturgy we use each week can be found on the Journal page.
Lent 2018
Lent is about opening our hearts, one more time, to the Word of God, in hope that, this time, hearing it anew, we might become new.
Imago Dei invites you to a one hour service on each Monday in Lent at 7:00PM in the FaithWorks office.
Lent Prayer Prompts – Week 1
Reading and prayer prompt for first Sunday in Lent: Mark 1:9-15  I read this passage, putting myself into the scene. Baptism, this act of death and resurrection, calls me to reflect on the ways in which I am not willing to die, but realizing also, that I cannot hold my breath under water, indefinitely. The choice is death or resurrection.
---
Jesus' Freedom – from Henri Nouwen
Jesus was truly free. His freedom was rooted in his spiritual awareness that he was the Beloved Child of God. He knew in the depth of his being that he belonged to God before he was born, that he was sent into the world to proclaim God's love, and that he would return to God after his mission was fulfilled. This knowledge gave him the freedom to speak and act without having to please the world and the power to respond to people's pains with the healing love of God.
That's why the Gospels say: "Everyone in the crowd was trying to touch him because power came out of him that cured them all" (Luke 6:19).
---
Imago Dei is an ecumenical network of Christian faith communities based in Vancouver, British Columbia, (http://imagodeicommunity.ca) with sister groups across Canada, as well as  in the USA and Asia. It is a ministry that has formed around principles of spiritual direction for the encouragement of a genuine experience of growth in the Christian spiritual life.
The Winnipeg Imago Dei group meets every first and third Monday of the month at the FaithWorks office. It is open to all who are drawn to the practice of contemplative prayer, scripture reading and silence and for all who may be curious about these practices in a group setting.
Mary Reimer, former pastor at FaithWorks, together with Jan Woltmann co-ordinate these evenings. The flow generally includes singing hymns from scripture, a period of silence, pondering a portion of scripture and discussion of the meditation posted in this newsletter. The evening closes with a time of Communion and prayer.
Imago Dei provides resources for the cultivation of the practice of prayer and the life of faith. It also models and encourages small fellowship groups for those who wish to pursue, in community with others, a growing communion with God in their lives.
Our ministry is
to encourage a deeper spirituality in the lives of Christians
to help recognize and welcome God's transforming work in life
to encourage a growing faith towards the life God is calling us to live in this world
For more information about the national Imago Dei organization, visit http://imagodeicommunity.ca.